Introducing Bio-Kult Candea - Candida Defence from Bio-Kult
Seven strains of probiotic bacteria to reinforce the gut microflora, helping to prevent Candida from finding sites in the gut to grow. They also lower the gut pH so that Candida spp., which prefer a more alkaline environment, cannot thrive.
Garlic and grapefruit seed extract – proven natural antifungals. These are also proven to be compatible with the probiotic bacteria in Bio-Kult Candea.
Taken daily it can help strengthen the body's natural defences against candidiasis and may help to prevent Candida changing from its yeast-like form to the invasive filamentous fungus form.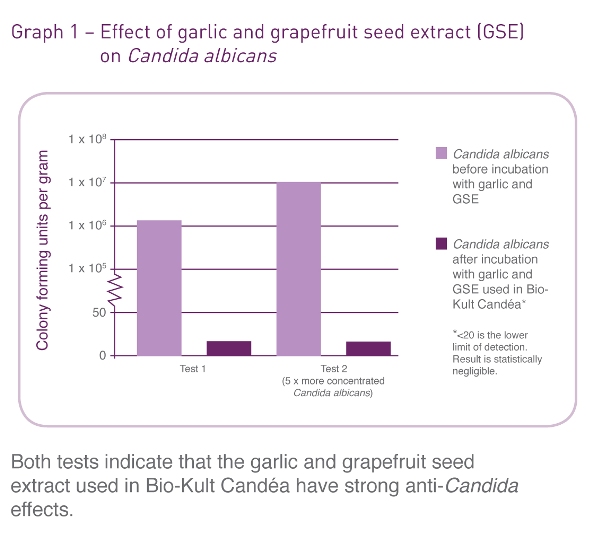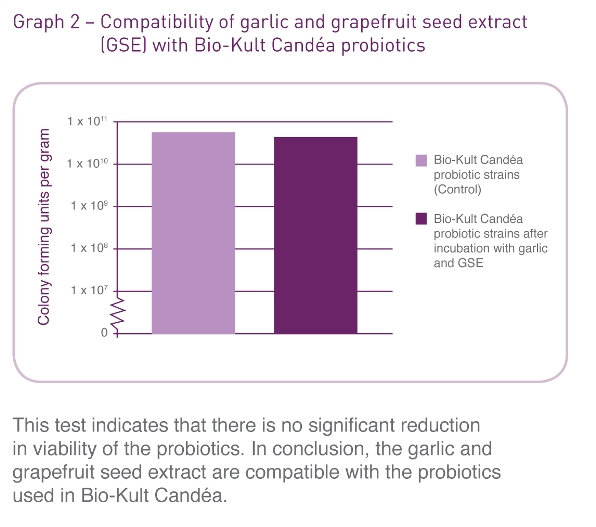 Recommended daily intake
Take 2 capsules with or after the main meal, or as directed by your Health Care Practitioner or Doctor. Bio-Kult Candéa capsules can be pulled apart and the contents sprinkled onto food, mixed in a drink or swallowed whole
Contents per daily dose (2 capsules)
Grapefruit extract 260mg,
Garlic 120mg
Probiotics 2 billion CFU/daily dose (2x109 CFU/day)
Probiotic cultures : Lactobacillus casei PXN 37, Lactobacillus rhamnosus PXN 54, Lactobacillus acidophilus PXN 35, Lactobacillus delbrueckii ssp. bulgaricus PXN 39, Streptococcus hermophilus PXN 66, Bifidobacterium breve PXN 25, Bifidobacterium longum PXN 30.
Other ingredients - Maltodextrin (source: maize), Magnesium stearate (source: minerals and vegetable), Vegetable capsule (hydroxypropyl methyl cellulose).
This probiotic product does not require refrigeration
To view a detailed pdf brochure on Bio-Kult candea click here
Is Bio-Kult Candea Vegan and Soya Free
No. It may contain trace of soya and milk as these are used in the growth media of the strains. Traces of milk are minimal and at a level that would not affect lactose intolerance sufferers.