If you're going on holiday this summer, this article is worth reading to the end, rather than having your trip ruined. There's nothing worse than getting ill on holiday, or having your guts messed up. Fortunately, we have some cunning solutions!
Part I: For those who tend to get diarrhoea when travelling
With more and more people choosing to holiday in exotic locations it's predicted the incidence of travellers' diarrhea will rise this summer. Dr Georges Mouton, an international intestinal health expert, says holidaying in exotic countries increases the likelihood of contracting bacterial infections that cause diarrhea. "The balance of bacteria in the intestines is fragile and can easily be disrupted. It's not uncommon for food and drink in tropical or sub-tropical countries to be contaminated by harmful bacteria such as Salmonella and pathogenic strains of Escherichia coli (E.coli). Statistics show that each year around 20 – 50 per cent of international travellers suffer from travellers' diarrhoea , however this figure can be significantly reduced by taking some basic precautions. "There are three simple tips to reduce your chances of contracting diarrhoea while on holiday," says Dr Mouton. "Regular hand washing, minimising intake of raw foods and avoiding tap water when abroad are the basic precautions, but the most effective solution is to take a specially formulated probiotic."
OptiBac Probiotics For Travelling Abroad , has been proven to reduce the likelihood of contracting travelelrs' diarrhoea to just five per cent. *
* Source: **McFarland, L. V. (2007) Meta-analysis of probiotics for the prevention of traveller's diarrhea. Travel Medicine and Infectious Disease. Vol. 5, Issue 2, pp. 97 - 105
The product is uniquely formulated with four different probiotic strains, specifically chosen for their ability to coat the lining of the intestines, to support the immune system, and to flush out pathogenic bacteria before it can cause an upset tummy. Using For Travelling Abroad will ensure you have the best protection from infection when holidaying this summer, prevent diarrhoea and does not require refrigeration.
Click here learn more & to get yours now!
Part II: For those who tend to get constipated when travelling
This part of the newsletter is dear to my heart, as I always get constipated when I go on holiday. It seems to occur immediately, every time, no matter what I eat. Fortunately I can prevent it completely and very simply by taking 3-4 capsules of one of our colon cleansers, Colosan or Oxy-Powder on the morning that I travel, then 2-3 capsules every day during my trip (my usual maintenance dosage in the UK is 1-2 capsules per day). The exact dosage you will need may be different to me, so if you have never used these products before it might be worth experimenting by trying a low dosage of 1-2 capsules a day for a few days before you travel. This will give you at least some idea of how much you are likely to need (it's never a bad thing to give the intestines a bit of a clean anyway, which these products do superbly). By releasing singlet oxygen into the intestinal tract, it not only keeps my bowels pleasantly loose, it also helps stave off infection. There are two reasons for this: by preventing constipation, it decreases the contact time between pathogens and the intestinal wall, and therefore less time in which they have the opportunity to damage the intestinal wall, or to get into the body and start making a nuisance of themselves. Secondly, the oxygen is directly anti pathogenic, and in that sense works superbly with any other probiotics in killing the bad guys that may get into your intestinal tract from badly prepared food or drinks that you consume when travelling.
Constipation also creates a perfect environment for candida, bacteria, germs and other toxins. By eliminating the sluggish bowels with Colosan or Oxy-Powder, you can prevent these micro-organisms from proliferating.
Option 2: Use Probiotics for easing constipation when travelling
A second approach to preventing constipation when travelling is to use probiotics. For preventing constipation, For Travelling Abroad which I discussed above is not the correct product to select, as it's more orientated towards helping with loose bowels. If you are looking for probiotic specifically for avoiding constipation our top choice would be OptiBac Probiotics For Maintaining Regularity .
Having an imbalance of probiotic (good) and pathogenic (bad) bacteria in the intestines can lead to various health conditions including sluggish bowels, bloating and constipation.
OptiBac Probiotics For Maintaining Regularity provides 5 billion live microorganisms of the probiotic Bifidobacterium lactis BB-12®per sachet, as well as the prebiotic fibre fructooligosaccharides, and has been scientifically researched to help maintain regular bowel movements. 'For maintaining regularity' probiotic & prebiotic supplement provides a natural option to support normal bowel routine and regularity.
'For maintaining regularity' probiotic & prebiotic contains no added flavourings & colourings and is gentle enough for children (from 1 year +), for pregnant & breastfeeding mothers, and for the elderly. Furthermore this supplement is suitable for vegans, vegetarians, and is free from gluten and yeast. It does not require refrigeration.
If you want to go a step further with probiotics, we suggest combining OptiBac Probiotics For Maintaining Regularity with its very reasonably priced sister product, OptiBac Probiotics For Every Day.
F.A.Q's on the products we recommend to prevent constipation
1) Which is better to use - the Oxygen Colon Cleansers (Colosan or Oxy-Powder) or the probiotic product ' For Maintaining Regularity' ?
This question is not one we can easily answer as individual results vary. We have more experience and feedback from the users of Colosan and Oxy-Powder, and that feedback has been very consistent. But that's because we have been selling this genre of products for over 10 years, whereas we have sold 'For Maintaining Regularity' for under one year. On the other hand, solid scientific research has proven that the probiotics in 'For Maintaining Regularity' is very effective.
2) Can I use both types of products when travelling?
Yes, if you want to, that's fine. I don't know whether they can be taken at the same time, because I don't know anyone that has tried this yet. In theory, it should be fine to take them together since healthy gut bacteria like a healthy oxygenated environmment. But because we can't prove that it's OK to take them at the same time, I reccomend taking them 1-2 hours or more apart if possible.
Part III: Products to prevent infection when travelling
If you take the products we have already discussed, you already have a decent degree of protection when travelling. But if you combine it with any of the liquid oxygen products, you will give yourself far better protection still. These products are all anti bacterial, anti fungal and anti candidal (you can contact us via the web site if you want some scientific evidence for this). I always take one of them with me when I travel, and take them on at least the label dosage, if not a bit higher. The one I usually use is Oxylift, though I am not claiming that this is the "best" one. I am asked on almost daily basis which is the "best" one, and this is rather like asking me which is the prettiest flower. In essence, they are all designed to do the same thing, which is to flood the whole body with oxygen (whereas Oxy-Powder and Colosan primarily oxygenate the intestines), though their exact mechanisms are slightly different. My personal favourites are Oxylift and Aerobic 07, though I can't really say they are better as I have had customers who have said they thought they responded better to Oxygen Elements Max or Aerobic Oxygen. Best advice I can give here is to take a look at all of them , and then use your gut instinct. Whichever one you decide to use, it will be helpful, so don't stress about it too much.
I hope this advice helps as many people as possible to have healthy summer trips!
Finally...want to get a discount on your next order?

If you haven't already done this, all you have to do is visit our Facebook page and click on the image at the top that says "Click Like to Reveal Exclusive Discount Code" (you will need a Facebook Account do do this). You can then use this discount code straight away, or whenever you place your next order. The discount code is limited to one use per customer.
It can be used on any sized order, and it will work cumulatively with any volume discounts which are already available on the web site.
---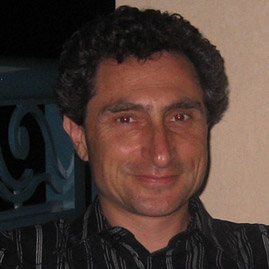 Wishing Good Health To All Our Valued Customers.
Mark G. Lester
Director - The Finchley Clinic Ltd -
www.thefinchleyclinic.com