With a success rate of over 90% in clinical trials this 100% natural, unscented rosehip oil is a gentle, non-toxic alternative for fading scars and blemishes.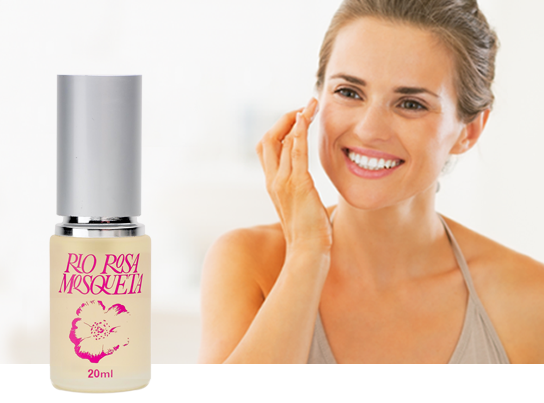 Reduce the visibility of scars
Fade stretch marks
Smooth away fine lines and crow's feet
Reduce the signs of ageing
Treat sun damage and dry skin
Keep your skin supple, soft & hydrated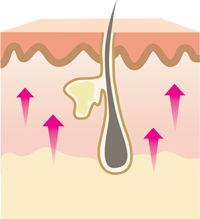 Rosa Mosqueta oil has been found to be rich in EFAs namely omega 6 (44-50%), omega 3 (30-35%), and omega 9 (15-20%). EFAs are involved in promoting healthy cell regeneration at the basal layer of the epidermis. These new 'perfect' cells are slowly pushed to the surface – eventually fading scars and blemishes.
Its effects are also attributable to the presence of trans-retinoic acid. Trans-retinoic acid is a derivative of vitamin A, which helps with the regeneration of healthy skin cells. Because the trans-retinoic acid in Rosa Mosqueta is in a natural state as part of a complex system of unsaturated fatty acids, its action is gentle and non-irritating.
South American women have used Rosa Mosqueta for hundreds of years as a beauty oil - but scientific research into its properties has led to a broad use of the oil for the treatment of scars and other damage to the skin.
Apply 1 or 2 drops of the oil to the affected area. Massage into skin with the fingertips, using small rotational movements. Repeat 2-3 times per day. When applying, care should be taken to avoid getting the oil in the eyes – but if this happens simply wash out with cold water.
Before using topical oil on sensitive skin, or on children's or a baby's skin, a patch test is recommended. Simply apply a drop of oil to the back of the hand and leave for 24hrs.
Results are normally apparent after 1 month of continuous use.
For best results use sparingly - a little Rio Rosa Mosqueta oil goes a long way!
Do not use the oil on active acne or open eczema
Do not use the oil on an unhealed or open wound
Rosa Mosqueta is not suitable for use on very oily skin
Like most oils, Rio Rosa Mosqueta can leave stains on clothing and fabrics - take care to allow the oil to be fully absorbed before dressing where appropriate
For very sensitive skin types we always recommend you perform a patch test before application
Pure Rosa Mosqueta (Rosa aff. rubiginosa) rosehip oil.