Click here to go back to main Threelac page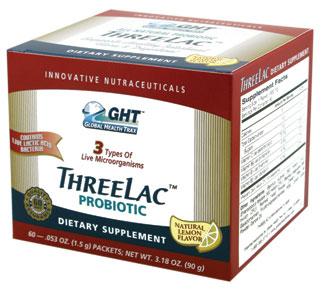 We are unlike the more commercial companies selling Threelac in so far as we originally emerged from a therapy and treatment centre - The Finchley Clinic run by me, Mark Lester since 1994. I am not currently seeing new patients for treatment, but I am available for consultations on the products where necessary by email, on the telephone, and in person.
For those who are new to this product, I would like to make the following comments about Threelac. ThreeLac is probably the most reliable probiotic for addressing candida, thrush symptoms and yeast infection that I have come across. I say this as the first person to introduce this health product into the UK (regardless of what you may have read elsewhere), as soon as it was launched. At the time I had already been selling Oxygen Elements Plus (now known as Oxygen Elements Max), also made by the manufacturers of Threelac, to my patients for some years. So as the original supplier in the UK, I do have some experience upon which to base this statement, along with my 15 years working with natural health supplements, and 50 years family experience in alternative medicine. That's not to say other anti candida products aren't useful too. In fact there are many other helpful products on the market which can be used at the same time, but Threelac has nonetheless been something of a revelation.
Since introducing ThreeLac into the UK several suppliers have followed my lead. Some are more commercial than us, but most of them cannot offer a unique personal service to their clients. I am available to talk to each customer individually when needed. Although more complicated cases will require an appointment at my clinic or by telephone, if you have any quick questions, then my time is given free of charge.
Polite Request: If you come to us for advice on the use of the products we provide, it is free but on the proviso that you are purchasing the products from us and not from other companies.