Click here to view all Vitamin D products.
High strength vitamin D3 tablets, with Vitamin K2
Can be chewed or taken sublingually
Delicious natural apricot flavour!
Support for the skeletal system & the immune system
Certified Kosher
A message from the Mark Lester, Finchley Clinic Company Director.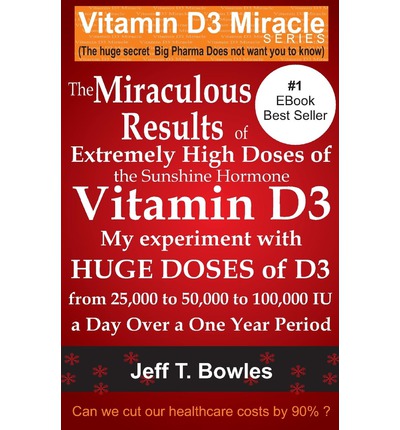 In my (non medically trained) opinion not just some but most people are woefully vitamin D deficient - not just in the summer months when the UV levels are stronger enabling more vitamin D to be synthesised through the skin, but throughout the entire year. We are not "OK" in the summer. It's just that the situation is even worse in the winter than the summer. It is my view that that everyone benefits from taking a high strength Vitamin D product, ideally formulated with Vitamin K2. For those who doubt this, I recommend the book "The Miraculous Results of Extremely High Doses of the Sunshine Hormone Vitamin D3 My Experiment with Huge Doses of D3 from 25,000 to 50,000 to 100,000 Iu a Day Over a 1 Year Period" by Jeff T Bowles.
This is one of three products which I take myself, since when I no longer get colds or flu - they just don't happen any more. It's not like I have a particularly healthy immune system by default - at one time I used to get three every year. When I started taking Vitamin C and liquid oxygen, my colds went down from three per year to one per year. Since taking a high daily dosage of Vitamin D, I don't get them at all.

In case you need further evidence of the benefits of high dosages of Vitamin D, here is some orthodox research on this subject reported by What Doctors Don't Tell You

Hardening of the arteries—one of the signs of heart disease—can be improved in just four months by taking high doses of vitamin D, a new study has discovered.
https://wddty.com/news/2018/01/high-doses-of-vitamin-d-are-reducing-artery-hardness-in-just-four-months.html
Atherosclerosis happens when the artery walls start to narrow and harden, eventually leading to a heart attack or stroke—and medicine's standard response is cholesterol-lowering statin drugs, or bypass or angioplasty surgery.
But researchers have discovered that very high doses of vitamin D—six times more than the recommended daily allowance—is "significantly and rapidly reducing (arterial) stiffness," says Anas Raed, lead researcher on the project from the Medical College of Georgia at Augusta University.
The 4,000 international units (IUs) dose achieved a 10 per cent reduction in arterial hardness in just four months when it was tested on a group of 70 African-Americans aged between 13 and 45, who were also overweight or obese. Vitamin D levels of black people tend to be lower because darker skin absorbs less sunlight, a precursor of vitamin D.
In their experiment, the researchers tested a variety of different doses of the vitamin for 16 weeks before assessing the stiffness of arteries with the pulse wave velocity technique. Some of the volunteers were also given a placebo, or dummy dose of vitamin.
References
(Source: PLOS ONE, 2017; 12: e0188424)
Directions:
As a dietary supplement, place one sublingual tablet under tongue once daily.
Tablets may also be chewed. Dosage may be increased as directed by a healthcare practitioner.
Supplement Facts
Serving Size: 1 Sublingual Tablet
Amount Per Serving % Daily Value
Vitamin D3 (Cholecalciferol from lanolin) 5000 IU 1250%
Vitamin K2 (Menaquinone 7, MK-7) (from Soy Natto) 90 mcg 112%
Other Ingredients:
Xylitol, Sorbitol, Vegetable Magnesium Stearate, Silica, Cellulose & Natural Apricot Flavor.
Made in a GMP facility that processes egg, fish, milk, peanut, shellfish, soy, tree nut & wheat products.