It's a fact; it's hard to prevent some living organisms taking residence on or inside of your body. Sure, it's far from pleasant to contemplate, but it's reality; many of our bodies contain a bug of some kind at any one time. Like it or not, the intestinal tract is often home to a good number of harmful organisms and bacteria, one of which is the yeast infection known as candida albicans.
Now, everybody has some amount of candida in or on their bodies, like it or not, but should you have too much (referred to as candida 'overgrowth'), then its influence can be negative and harmful to your health; an imbalance of candida may affect your mouth, skin and genitals and not just cause discomfort but even prove life-threatening. Yes, really.
So, with all that in mind, here follow some further must-know facts about yeast infections (and, in particular, those concerning candida)…
Candida occurrence in – and on – our bodies is common
As noted, there's no immediate cause for concern when it comes to candida in or on the human body; it's normal, both on the skin and in the gastrointestinal tract. And this is because, so long as you're healthy, your immune system and – especially in the gut – the symbiotic bacteria are effective at keeping candida and many similar fungal species in check, in balance and not enabling them to 'overgrow'. The trouble then comes if your immune system's compromised; should that be the case, the result could be candida overgrowth and unpleasant symptoms.
You may find a yeast infection in your mouth
Far from appealing it may be, but it's entirely likely that, should you suffer from a yeast infection at all, there's a decent chance it'll strike you orally. In this form, it's commonly referred to as thrush (similar vaginal infections in women are due to a slightly different kind of yeast, in fact). It's especially common in new-born babies but tends to move on quickly in this instance. Yet, like it or not, candida overgrowth can occur in around 25 percent of all adults, most often as a result of poor oral hygiene. Studies have found that where plaque, tartar and amalgam fillings are present, there's a chance candida will be too1.
Vaginal yeast infections aren't easy to tackle
If you want to prevent yeast infections afflicting your body then one of the best practices is undoubtedly the practice of good hygiene. That said, though, supposedly good-health-ensuring washing practices of the female genital areas may have the opposite effect. For instance, frequent douching may lead to yeast infections and even over-the-counter-bought medication products marked as anti-fungal have, now and again, been possible causes of vaginal candidiasis2. Additionally, intrauterine contraceptives (such as coils inserted into the uterus) appear to potentially result in candida infections3.
Asthma inhaler use could spur on candida
For asthma sufferers, inhalers are crucial for alleviating their symptoms, of course, but unfortunately research suggests that, among adults, use of an asthma inhaler for more than six months could possibly lead to oral candidiasis4. To be fair, though, for anyone the use of an inhaler or any kind of oral 'appliance' (such as dentures, retainers and mouth guards) could possibly help expose them to candida.
There's a connection between candida and diabetes
Yes, bad news for those who already have to deal with living with diabetes on a daily basis – although they may already be aware of it already – because they're more likely to develop a genital yeast infection than the diabetes-free. Why is this? Well, quite simply, the increased blood glucose levels that diabetes sufferers experience allow for the sort of terrain that enables yeast growth. Moreover, as diabetes has a tendency to lessen immune responses, the likelihood or repeat infections is high. Plus, while women are likelier to get Candida albicans and Candida glabrate infections, men who aren't circumcised might well become infected with Candida balaritis5.
Candida feeds on carbs
Diet, as you may have expected, influences the candida levels present in your body's digestive tract. To wit, if you want to reduce the chances of candida overgrowth here, you may want to curb the carbs. Research seems to suggest that a diet rich in carbohydrates makes it more likely someone will develop candida overgrowth than consumption of a diet rich instead in amino acids, fatty acids and proteins – it seems candida levels can get a boost instantly after anyone eats carbohydrates7.
Candida boosts the risk of developing MS
This one should be a big, glaring lighthouse-flashlight of a warning of candida overgrowth because, yes, the chances of developing multiple sclerosis (MS) appear to rise following a candida infection. The evidence? A case-control study made the link between MS and candida infection thanks to proving that, among its test subjects, MS sufferers experienced higher overall blood serum levels of candida than those without MS8.
Probiotics can provide protection from candida
It's only fair to say that once it's set up home in or on your body, candida can prove stubborn to shift, yet can usually be eliminated in two to six months; although whatever you turn to for treating an infection needs to be combined with a low-sugar and non-alcohol diet.
And, indeed, the especially good news is that there are many probiotic- and non-probiotic supplements on the market specifically produced to help prevent and fight candida overgrowth – and yeast infections, in general. Among the high-quality, natural candida supplements available through us at The Finchley Clinic are the following: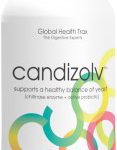 Candizolv – our suppliers inform us that this supplement is definitely effective against candida overgrowth; fat soluble, it establishes itself in the fat cells of your body, but is slowly released over time to weaken all fungal yeast cells, no matter where they are within the body
Wild Endive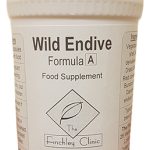 Formula A – maintains an acceptable balance of candida toxins, aiding the work of the liver, for those who may be concerned about a possible 'die-off' when undergoing a candida cleanse.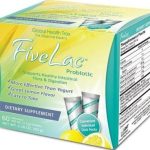 Fivelac – similar to Threelac but packing more of a punch (it contains five anti candida probiotic strains instead of three), this supplement's a good candida fighter; not suitable for vegans as it contains a small amount of lactose.
References:
Muzurovic S., Babajic E., Masic T., Smajic R. and Selmanagic A. 'The relationship between oral hygiene and oral colonisation with Candida species'. Med Arh. 2012; 66 (6) :415-7.
Ekpenyong C. E., Inyang-etoh E. C., Ettebong E. O., Akpan U. P., Ibu J. O. and Daniel N. E. 'Recurrent vulvovaginal candidosis among young women in south eastern Nigeria: the role of lifestyle and health-care practices'. Int J STD AIDS. 2012 Oct; 23 (10): 704-9. doi: 10.1258/ijsa.2012.011382.
Güdücü N., Gönenç G., Içi H., Yiiter A. B., Basüllü N. and Dünder I. 'Clinical importance of detection of bacterial vaginosis, trichomonas vaginalis, candida albicans and actinomyces in Papanicolaou smears'. Clin Exp Obstet Gynecol. 2012; 39 (3): 333-6.
Pinto C. R., Almeida N. R., Marques T. S., Yamamura L. L., Costa L. A. and Souza-Machado A. 'Local adverse effects associated with the use of inhaled corticosteroids in patients with moderate or severe asthma'. J Bras Pneumol. 2013 Jun-Aug; 39 (4): 409-17. doi: 10.1590/S1806-37132013000400003.
Nyirjesy P. and Sobel J. D. 'Genital mycotic infections in patients with diabetes'. Postgrad Med. 2013 May; 125 (3): 33-46. doi: 10.3810/pgm.2013.05.2650.
Fidel P. L. Jr. 'Immunity to Candida'. Oral Dis. 2002; 8 Suppl 2: 69-75.
Hoffmann C., Dollive S., Grunberg S., Chen J., Li H., Wu G. D., Lewis J. D. and Bushman F. D. 'Archaea and fungi of the human gut microbiome: correlations with diet and bacterial residents'. PLoS One. 2013 Jun 17; 8 (6): e66019. doi: 10.1371/journal.pone.0066019. Print 2013.
Benito-León J., Pisa D., Alonso R., Calleja P., Díaz-Sánchez M. and Carrasco L. 'Association between multiple sclerosis and Candida species: evidence from a case-control study'. Eur J Clin Microbiol Infect Dis. 2010 Sep; 29 (9): 1139-45. doi: 10.1007/s10096-010-0979-y. Epub 2010 Jun 17.