If you're a keen follower of this blog – or even if you're not – you'll doubtless be aware that by performing regular cleanses of one's colon, liver and kidneys, they can help ensure their digestive system is in rude health. But why stop there? Why, indeed. For while lung cleanses may not be as often referred to, they can be equally impactful on removing toxic materials and chemicals from the lungs, ensuring these critical organs function as they should and one's respiratory health is in fine fettle. After all, nobody can survive for more than a few minutes without breathing air, so why wouldn't you want to look after your lungs?
How to keep your lungs clean
The following are all excellent ways you might try a lung cleanse, so both your lungs can perform to their maximum potential and ensure good health – why not try one or two (or even them all)…?
Cut out the cigarettes – Yes, it's a no-brainer; after all, it's widely known by all and sundry that tobacco smoke deposits hazardous toxin-comprising tar in the lungs, which inhibits their mechanical functionality and greatly increases the chance of developing serious problems like emphysema and cancer
Cleanse your lungs via exercises – it's simple; breathing exercises can both strengthen your lungs and, via clearing the airways, aid in the clearance of toxins, while that's not even to mention the fact that deep-breathing pulls in more wonderful, much needed oxygen into the lungs
Consume lung-cleansing foods – a number of foods are great for promoting healthy functioning of the lungs, among them cayenne pepper, plantain leaves and pistachios; for instance, the latter comprise a Vitamin E type (gamma-tocopherol) that can work to decrease lung cancer risk, while cayenne peppers can lessen irritation in the lungs, not least at times of coughs and sore throats
Cut down on indoor air pollution – whenever air pollution gets mentioned, few of us think of it as something that occurs *indoors*, but home and building environments are often contaminated thanks to more than 1,000 mould and mildew species, pet dander, synthetic chemicals (via cleaning detergents) and, potentially, the likes of paint, carpet and upholstery; indeed, in these days of increasingly less draughty, more air-con-fitted homes, the problems are only increasing as the 'bad air' can't escape so easily, so what's the answer? It's not an easy one, but you may find setting up an air-exchange or air purification system in your home helps.
Go the castor oil route – it may not sound the most agreeable solution, perhaps, but it's believed that when placed on the chest, a castor oil pack can stimulate lymphatic circulation, help eliminate waste from the lungs and disperse congestion and toxins
Go the herbs and supplement route – finally, consuming deliciously tasty herbs such as chaparral, lobelia, elecampane, eucalyptus, lungwort, orange peel, oregano and osha root has been relied on by several of the world's civilisations to help shift respiratory conditions; and, even better, you can turn to a naturally-derived, highly-regarded and readily available supplement (not least through us at The Finchley Clinic) that combines all these ingredients and more to do the same job: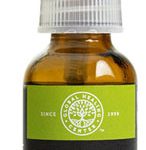 Allertrex – a natural-herb-based lung cleanse supplement jam-packed full of organic and wildcrafted herbs that are renowned for their ability to support respiratory ailments, augment normal lung function and cleanse the lungs of harmful toxins.